Using digital technology to prevent suicide
We are proud to be working in collaboration with the Association québécoise de prévention du suicide (AQPS) to develop the digital ecosystem for suicide.ca, the first digital suicide prevention and intervention platform in Québec. Focused on preventing suicide, this initiative aims to provide information and support to people who are having suicidal thoughts or going through a difficult time, as well as the people who are worried about them or who have lost a loved one to suicide.
With the goal to Help – Inform – Prevent, suicide.ca is a fully bilingual digital platform that includes an educational website, resources directory, fully connected online experience, the My Tools app (available on iOS and Android) to help people with suicidal thoughts get better every day, and a chat service for live online interventions.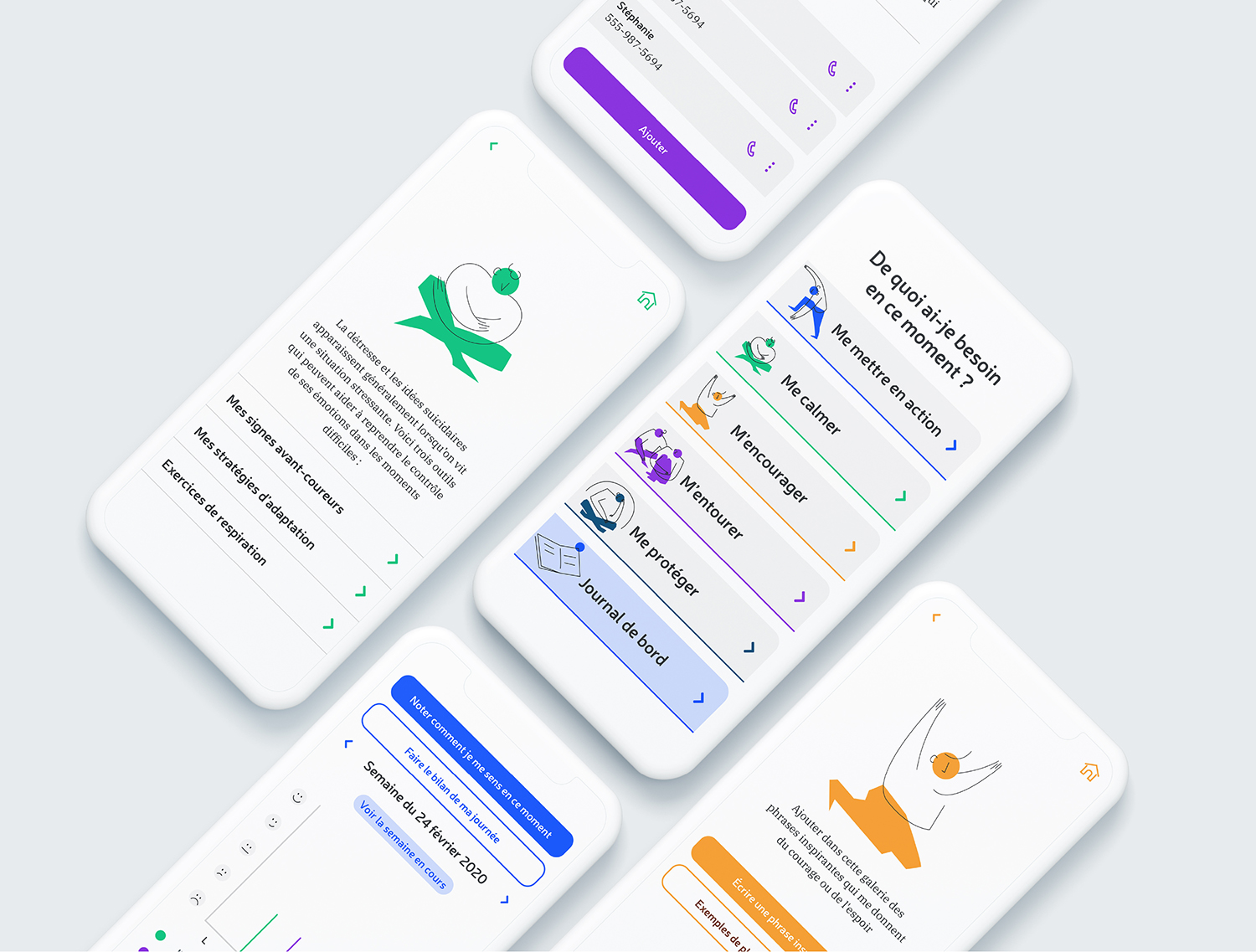 See the news in the media:
Ici Radio Canada : Prévention du suicide : une application pour gérer son état mental voit le jour
Journal de Montreal : https://www.journaldemontreal.com/2020/11/26/une-app-et-le-clavardage-pour-contrer-la-detresse
Download the app on:
Apple Store : https://apps.apple.com/ca/app/mes-outils-suicide-ca/id1534604841?l=en
Google Play : https://play.google.com/store/apps/details?id=com.aqps.mesoutils&hl=en_CA